Today's Scripture Reading
:  2 Samuel 6:12a; 1 Chronicles 15: 1-28; 2 Samuel 6:12b-16; 1 Chronicles 15:29; 2 Samuel 6: 17-19a; 1 Chronicles 16: 1-43; 2 Samuel 6: 19b-23
Then King David was told, "The Lord has blessed Obed-Edom's household and everything he has because of the Ark of God.  ~ 2 Samuel 6:12
There are many names in the Bible for the Ark of God:  The Ark, The Ark of the Testimony, The Ark of the Covenant, The Ark of the Lord, The Holy Ark; just to name a few.  They all mean one thing: The sacred chest representing the presence of God among them.
In yesterday's reading David tried to bring the Ark to Jerusalem, but the tragic death of Uzzah stopped him in his tracts.  David became afraid of the "presence of God" and decided to leave it at Obed-Edom.  In today's reading things have changed.  God is blessing Obed-Edom's household and everything he has because of "His Presence," so David decides he'll try again to bring the Ark to Jerusalem.  He handles the Ark much differently this time—like a treasure.
In David's day the average person didn't have the Presence of God living in them, it was in a gold box some 45 inches wide and 27 inches long and 27 inches tall.  Today, we have our own personal "Ark of God" living inside of us.  Knowing that, this scripture in 1 Corinthians 6:19-20 takes on a whole new meaning!
Don't you realize that your body is the temple of the Holy Spirit, who lives
 in you and was given to you by God? You do not belong to yourself, for
 God bought you with a high price. So you must honor God with your body.
How do we handle the presence of God?  Do we treat it like a treasure or is it just some souvenir from a onetime experience we had in days gone by? Through the last couple of weeks the Holy Spirit has definitely been a treasure to me. I went through some medical tests that had me on the internet searching for liver cancer symptoms.  Thankfully, I got a great report and everything is fine but I have to tell you there was a battle going on in my mind.  My spirit woman was strong, my intellect knew I had no symptoms, but when I had my mind in neutral (driving, cleaning, etc.) the enemy would come in and talk trash and before I knew it I was planning my funeral.  But every time the Spirit of God in me would rise up and clearly identify who was talking to me.  One time I actually (now this is crazy) went to the door, opened it and told Satan to get out in the name of Jesus.  Hopefully, you won't run for the hills after that comment!
When you're facing the unknown sometimes you're just too scared to say the words that are going through your mind to anyone; afraid that if you say them, they'll come true.  This is when the Presence of God comes in like a flood to comfort and encourage you.  There are things in life that we find ourselves facing alone but when we're alone that's when God is the most present!  And when this happens we will be like David dancing before the Lord (2
Samuel 6:21-23).  David had something to rejoice about; the Lord chose him about Saul and all his family.   We have something to rejoice about…
Emanuel, God with Us!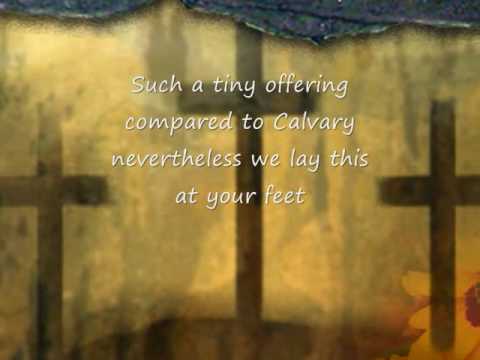 Emanuel!  God is With Us!
Click
here
to visit blog
This Week-end's Scripture Reading
: 
Saturday
—2 Samuel 7: 1-17; 1 Chronicles 17: 1-15; 2 Samuel 7: 18-29; 1 Chronicles 17: 16-27; 2 Samuel 8: 1-14; 1 Chronicles 18: 1-13; Psalm 60
Sunday
-2 Samuel 8: 15-16; 1 Chronicles 18: 14-17; 1 Chronicles 6: 16-30, 50-53, 31-48; 2 Samuel 9: 1-10, 19; 1 Chronicles 19: 1-19