Today's Scripture Reading:  Matthew 8:5-13, Luke 7:1-17, Matthew 11:1-19, Luke 7:18-35, Matthew 11:20-30, Luke 7:36-50
I don't know about you but I'm a little tired this morning.  Wouldn't it be great if we all got an email that said, "Take Friday off and get some rest?"
We sorta did:
Then Jesus said, "Come to me, all of you who are weary and carry heavy burdens, and I will give you rest.  Take my yoke upon you. Let me teach you, because I am humble and gentle at heart, and you will find rest for your souls.  For my yoke is easy to bear, and the burden I give you is light." —Matthew 11:28-30
Actually the kind of rest Jesus is offering in Matthew 11 is better than a day off.
Have you noticed when you can have a few days off that include plenty of rest time you sometimes still feel tired when it's over?
That's because most of the tiredness we're feeling is from the worries of this life, the lure of wealth, and the desire for other things (Mark 4:19), not our physical bodies being tired.
Jesus' audience knew this same type of weariness and they definitely understood the concept of being yoked together.
A yoke was a wooden frame placed on the backs of oxen to make them pull in tandem.
What does it mean to take Jesus' yoke upon us?
If I'm yoked with Jesus
He is right beside me at all times
He's stronger than I am so my burdens are easy for Him
He's higher than I am so he lifts the weight off my shoulders
He's gives me step-by-step instructions to handle each particular burden in a way that is easy to bear
If Jesus promised his followers "rest," why are Christians as tired and weary as unbelievers?
Just like all the promises in the Bible, we have a part to play.  For us to receive this rest
we have to put on the yoke
Basically, that means allowing Jesus to be the Lord of our lives.  We can believe Jesus came, died, and rose again for our sins and…
not submit to His Lordship.
How do we submit to Christ and allow Him to be our Lord?
–By seeking His will and His plans for each day of our lives.
I owned my own business for twelve years.  There were many benefits of that season, but being totally responsible definitely weighed heavy on me at times.  From owning my own business I moved to working for a corporation.  Yes, I no longer had the ability to go in any direction I chose but I didn't have to have the responsibility of the success or failure of the corporation solely on my shoulders.  That's the way I see signing up for Jesus to be the Lord of my life—I allow Him to lead, guide, and direct me and He takes responsibility for the success of my life.  Whew, that really takes the pressure off!
Carrie Underwood's song "Jesus, Take the Wheel" pretty much sums it up: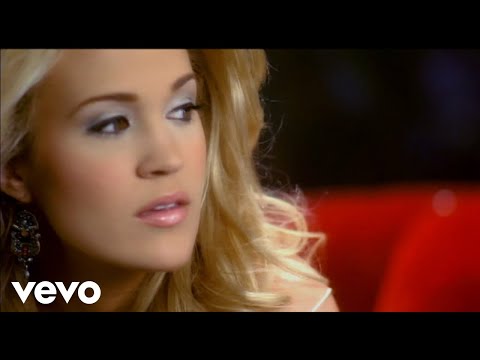 Dear Jesus, I willingly take your yoke and put it on me.  Teach me, guide me, lead me; give me rest from the burdens of this world.  Give me my marching orders for the day.  Thank you in advance for a successful, "restful" day!  Jesus, take the wheel!
In Jesus' Name. Amen and Amen!
© 2013 Dianne Guthmuller
Tomorrow's Scripture Reading:  Luke 8:1-3, Mark 3:20-230, Matthew 12:22-45, Mark 3:31-35, Matthew 12:46-50, Luke 8:19-21, Mark 4:1-9, Matthew 13:1-9, Luke 8:4-8, Mark 4:10-20